Autotrakčné lehátka > Ako uvoľniť chrbát a svalové napätie? Hlavou k zemi!
Ako uvoľniť chrbát a svalové napätie? Hlavou k zemi!
K prevencii a liečbe bolestí chrbta bola vyvinutá pomôcka nazvaná autotrakčné lehátko, známa tiež ako rehabilitačná lavica či inverzný stôl. Osvedčila sa mimoriadne – dnes aj v domácich podmienkach.
E-shop InSPORTline ponúka pred sviatkami v akcii autotrakčné lehátko Inverso Plus, s ktorým ľahko dosiahnete obrátenej polohy tela.
Hlavné prednosti autotrakčného lehátka:
dôkladné uvoľnenie svalov
účinná rehabilitácia a odblokovanie chrbta
robustná a stabilná konštrukcia
vhodné aj pre vyššie postavy
Ako o ňom hovorí užívatelia:
"Autotrakčné lehátko je veľmi dobrá pomôcka na cvičenie pre ľudí, ktorí majú problémy s chrbticou ako platničky, skoliózu. Vrelo odporúčam tento výrobok. Je to stabilné lehátko so silnou konštrukciou a má pekný dizajn."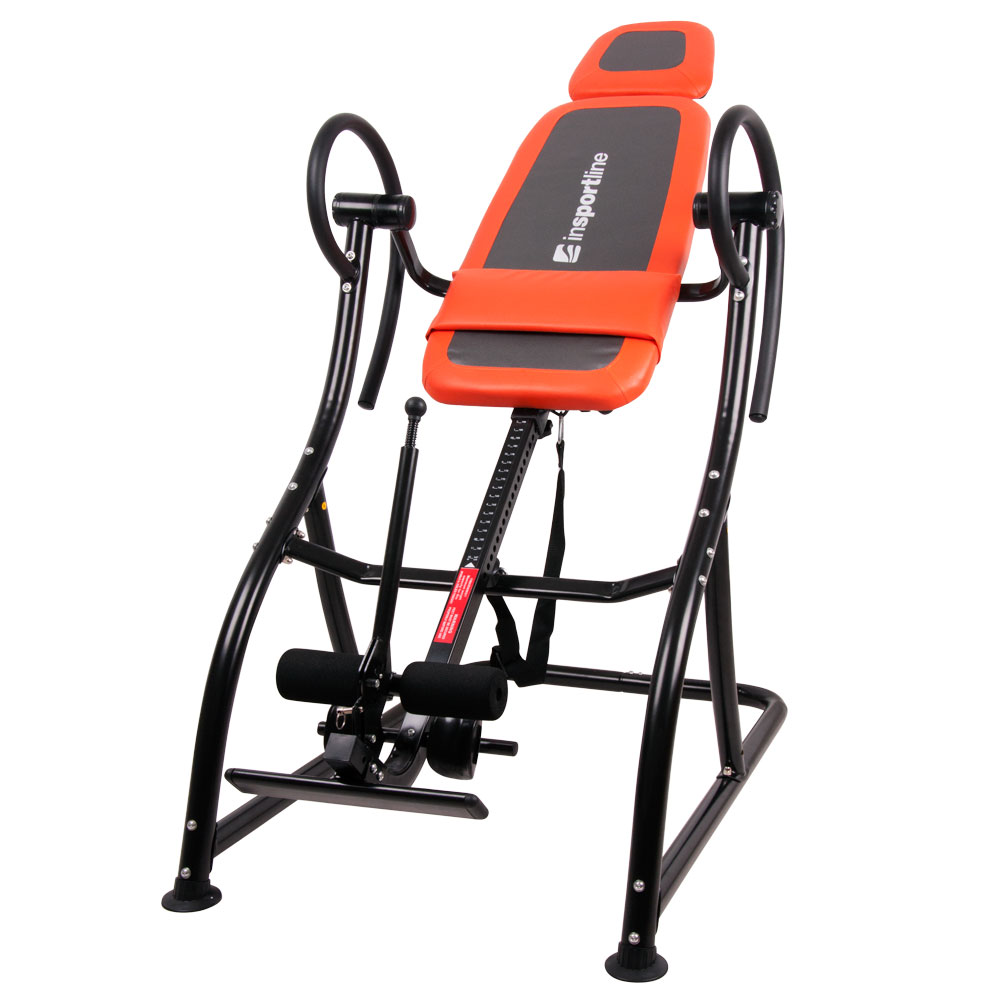 "Chcel som produkt, ktorý by pomohol mojej boľavej chrbtici a zatiaľ sa mi osvedčil. Používa sa mi veľmi jednoducho a spoľahlivo. Hneď zo začiatku cítim okamžitú úľavu hlavne v oblasti krčnej chrbtice a tiež pri bolestiach hlavy, spôsobených práve poškodením krčnej chrbtice."
Ponúkame vám Vianočný splátkový festival
Autotrakčné lehátko stojí v akcii 145,10 €. Ak nemáte potrebnú hotovosť, ponúkame vám atraktívnu akciu Nakúpte teraz, plaťte až o 3 mesiace! Pri nákupe do výšky 1 000 € vám stačí len občiansky preukaz.
Vyberte si spôsob platby cez Quatro, odošlite objednávku a vyplňte online žiadosť o nákup tovaru na splátky. Pôžička je schválená rýchlo a online. Do pár minút obdržíte informáciu o výsledku schvaľovania cez sms alebo email uvedený v žiadosti. Všetky potrebné kroky vám vysvetlíme. Tovar doručíme na dodaciu adresu uvedenú v objednávke. Ak by sa vyskytol problém, vezmeme ho späť alebo vymeníme až do 31. januára 2016.
Ale veríme, že sa to nestane, pretože vďaka blahodarným účinkom na chrbticu či kĺby je autotrakčné lehátko inSPORTline Inverso Plus obľúbeným a vyhľadávaným modelom.
---